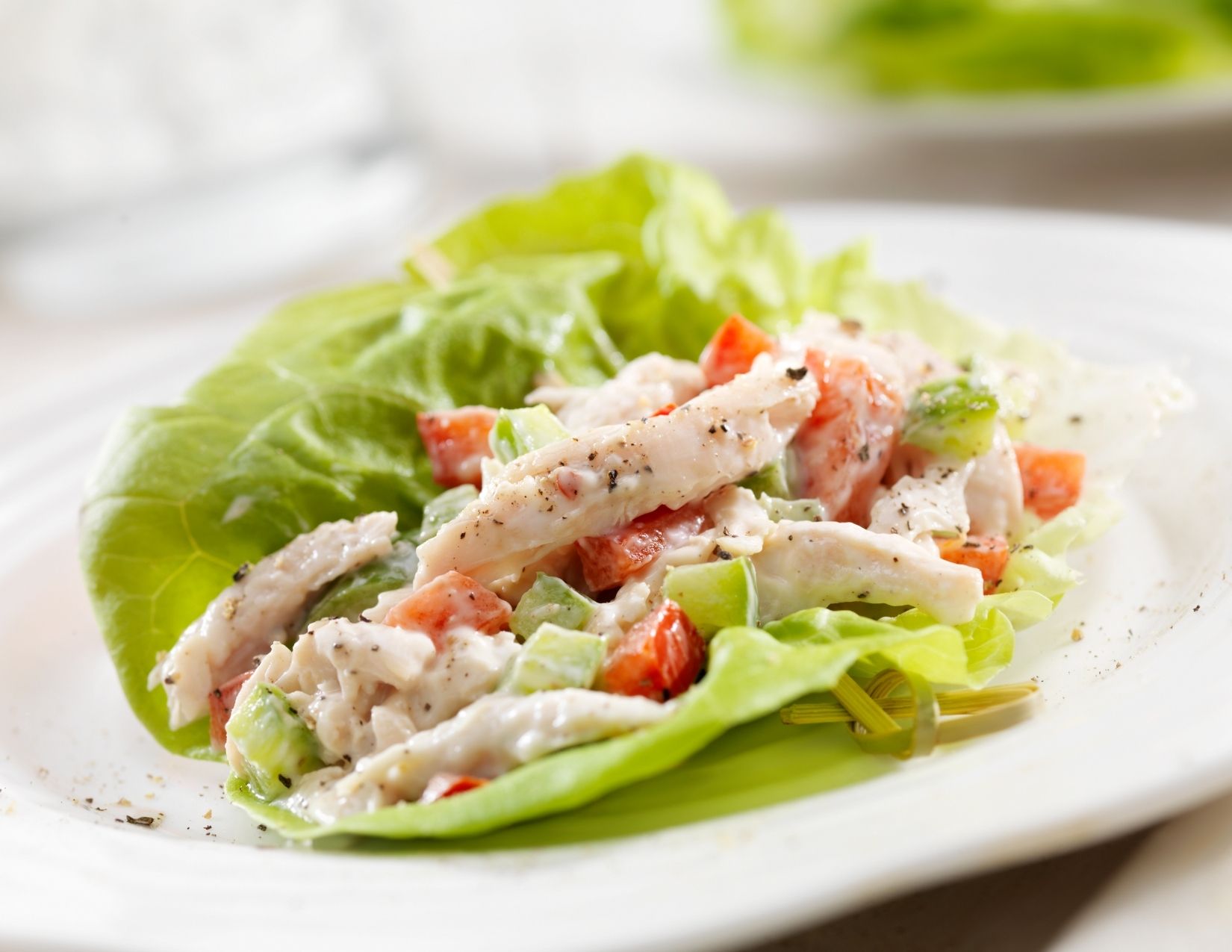 I'm all about making lunch quick and easy. Wraps are a great solution because you can often pre-make the filling for a few days in advance.
I like to call this a "spa" lettuce wrap because it has a rich and luxe taste (from the greek yogurt which mimics sour cream), but it's also super light! The apples and honey offer a sweetness and sunflower seeds pack an extra punch of fiber.
Enjoy this for lunch at home or at work!
Recipe: Chicken Salad Lettuce Wraps
Serves 2
4 to 6 romaine lettuce leaves
1 lemon, juiced
1 tablespoon honey
1 garlic clove, chopped
3 tablespoons plain yogurt or dairy-free almond milk yogurt
Sea salt and freshly ground pepper
1/2 cup sunflower seeds
1 apple, chopped
2 cups cooked chicken breast, chopped
2 teaspoons basil
Directions
Place the lettuce leaves to the side. Add the remaining ingredients to a large bowl and mix well. Fill each of the lettuce leaves with 1 to 2 tablespoons of chicken salad and serve.
When you're working on reestablishing healthy gut bacteria, cravings often kick in like inner monsters. It's because you're depriving your bad bacteria of the stuff they love to feast on; sugar and refined carbohydrates. 
If you have trouble with sugar, I highly recommend doing a sugar detox. Download my free Sugar Detox Guide to get started. Get the guide HERE.
If you're seriously interested in getting healthy, restoring your digestion, and boosting your energy, then schedule a call with my team to see if the Restore Your Belly Health program is a good fit for you, which includes private support from me and a functional lab test.